It seems our wombs have had a lot of attention recently. From the tampon tax, to Instagrams shocking removal of a period-pic it seems our downstairs business is taking the media by storm...




It's about bloody time.



Too long of women hidden in the shadow of their own underwear, and for us, it starts early. Some of us start menstruating from the tender age of ten, where when the dreaded bleed comes, we totter over to (primary school for some of us) terrified that we may leak onto our trousers, onto a chair, god forbid next to someone that would ridicule us forever. I find it absolutely amazing, that the acceptance of the period is not woven into us a bit more, I mean, this isn't a new thing everyone, we have been doing this for quite some time, you know, for reproduction and to further the human race?



When Rupi Kaur took to social media platforms to speak up again Instagram, it highlighted the deep seeded oppression possessing women's bodies since the dawn of time. The amount of scantily clad women on Instagram, posing, sexualized, half naked, is apparently totally acceptable in the eyes of the Insta, however, a fully dressed woman, facing away from the camera in an incredibly (I thought) artistic post isn't? It took her multiple attempts, and basically a full media protest, before Instagram allowed her to re-post it, retracting its previous reasoning being that it was against community guidelines.



The woman's body is NOT a toy. It is not an image, it is not always pretty, sometimes it wet's itself drunk, sometimes it gains/loses weight, sometimes it is laid down in the floor of a home giving birth to a child. It is time for men to accept women's control over their own bodies, about how it is seen and used, and how it should be respected in all and any forms. It is not always sexy, but you can better your bottom dollar that it is beautiful, in its wild complexity.



Between seeing this, and listening to BBC woman's hour, (Discussing the 'objectification of men' through Poldark) I found myself heading towards the dark rage… Why is objectification of the human body only seriously discussed by men when it's about men? In the interview, (in my semi-translation) the male interview, basically suggested that we should accept the objectification of women in society because it is so engrained into it. Correct me if I'm wrong but abhorrent Racism and Anti-Semitism was (and in some areas still is) accepted in society, but as we grow and evolve and the human race expands, we came to realize that perhaps violently oppressing other cultures because of their skin perhaps is a pretty bad idea, so WHY is this still happening to women because of their sex? I don't want to relish the moments where I feel male empathy too much, because there is cruelty in it. But hearing the phone in comments of "This is the wrong image to present to young boys, who are already taking steroids to bump themselves up" was one of these rare moments. The only reason we still don't get phone in's about anorexic female fashion models with re-touched breasts, is because people are literally sick of talking about it. Because like broken record we aspire for change, but are limited until the patriarchy is further dismantled to allow more women into positions of power and control (20% of women in politics I believe?).



So let's take this hypocrisy a step further. Instagram removes a photo of a female menstruating, what does she need in order to manage the menstruation, tampons? And yet, HMRC categorizes these products as NON ESSENTIAL LUXURY ITEMS. So ladies, just so you know, every time we cushion ourselves so we don't ruin our clothes, or put a tiny compressed cotton wool like bullet up our nun so we can go swimming in peace, we are indulging in a luxury item. You have to pay, literally, for being a woman.



We get taxed for our tampons, and we're not allowed to bleed everywhere. Is anyone else feeling a little confused?



I think it's about time, that we really say Up Yours in the face of period shame. If we all suddenly decided not to use sed-luxury items, and spent one week a month ruining sofa's or casually bleeding on the tube, I'm sure that there would be something to say about that.





We are in the midst of a patriarchal paradox, and we want OUT.



And if anyone choses to comment on my period?



UP YOURS.




Further Articles:



https://www.change.org/p/george-osborne-stop-taxing-periods-period



http://www.bbc.co.uk/programmes/b05nv240


https://instagram.com/rupikaur_/
Powered by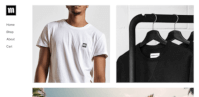 Create your own unique website with customizable templates.