pau de arara (Parrot's Perch) A torture method used by the regime.
This weekend, whilst in Paris, I had the privilege to perform a piece of theatre called 'Lest We Forget' by Marcia Zanelatto, directed by Anna Mors. This piece was originally performed at Theatre 503 in London, and then performed at Theatre De Menilmontant, Paris. A cast of three, a dimly lit stage, but with enough light to illuminate the disastrous violation of human rights occurring in Brazil...
Powered by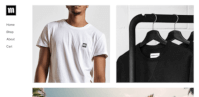 Create your own unique website with customizable templates.