I DREW THIS WITH MY EYES CLOSED

AND IMAGINED WHAT I WOULD DRAW IF I WANTED TO IMAGINE THE WORST THING ALIVE TODAY

AND I THOUGHT OF POLITICIANS

INBRED AND CALCULATING

BIG EYES TO SEE EVERYTHING SO THEY DON'T MISS A TRICK

BIG EARS SO THEY COULD HEAR WHAT PEOPLE WERE SAYING ABOUT THEM FROM MILES AWAY

BIG NOSES SO THEY COULD SMELL MONEY AND FEAR AND TAKE IT FOR THEMSELVES

AND IN MY DRAWING I GOT ALL THAT

BUT I ALSO GOT MYSELF

WHICH WAS WORRYING, BUT SAID SOMETHING TOO.

THAT PART OF ME IS AS SOULLESS AS THEY ARE.

Powered by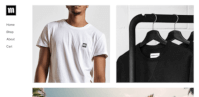 Create your own unique website with customizable templates.