Dear white male playwright, Middle Eastern women are not your play things.
Henry Naylor's Angel is a one woman show based on the life of Rehana - the Kurdish law student and alleged killer of 100 Isis soldiers whose photo made it from the town of Kobani in Syria to Twitter in August 2014. There are no confirmed facts or figures; just mythologies. A fascinating story, rife with possibilities that any playwright would be attracted to: a vital opportunity to inject something fresh into the mainstream portrayal of Muslim territories and a stunning opportunity to showcase the talents of an exceptional Middle Eastern actress. Oh, what could have been.

Powered by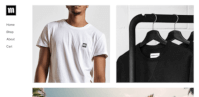 Create your own unique website with customizable templates.